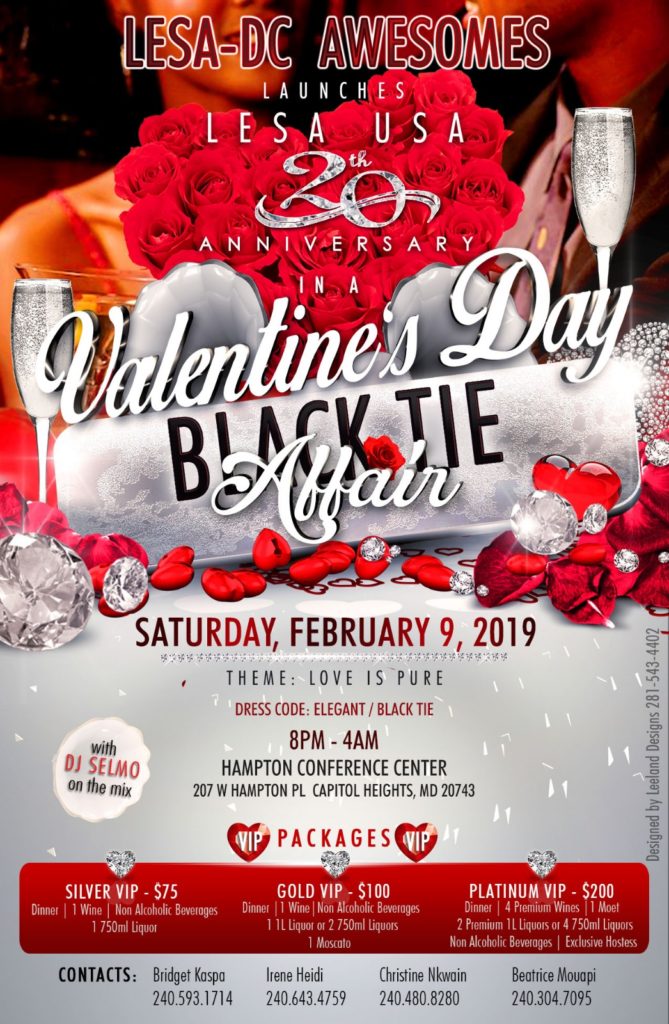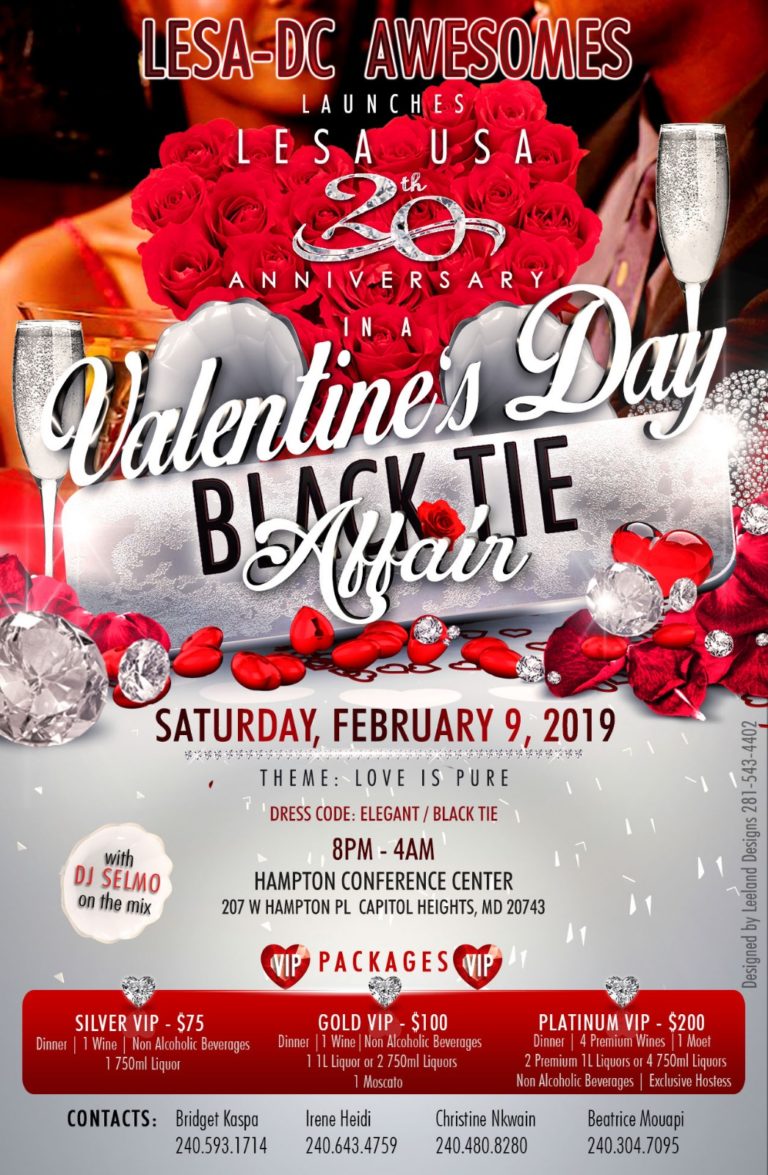 BREAKING NEWS!!! It's that time of the year again, for the elegant ladies of LESA DC Awesomes to host their exquisite and glamorous Valentine's Day Party. This time the DC Awesomes launches LESA-USA's 20th Anniversary in a Valentines' Day BLACK TIE AFFAIR. An exclusive event you cannot afford to miss. An experience that takes you into the land of love, sophistication and unadulterated fun and pure elegance. Let these sexy, elegant and humble ladies host you on Saturday, February 9, 2019 from 8 pm to 4 am, for an elite ballroom gala celebrating love.
The Theme –  LOVE IS PURE.
The Dress Code –  ELEGANT BLACK TIE
The Venue – HAMPTON CONFERENCE CENTER @ 207 W. Hampton Place, Capitol Heights, MD
A sumptuous dinner and inexhaustible bar awaits you.
See the flyer for ticket prices, which range from $75 – $200. ALL SEATS ARE PREPAID & PRE-RESERVED.
Can't wait to see you ALL THERE!