ABOUT US
PROJECTS & GIVING BACK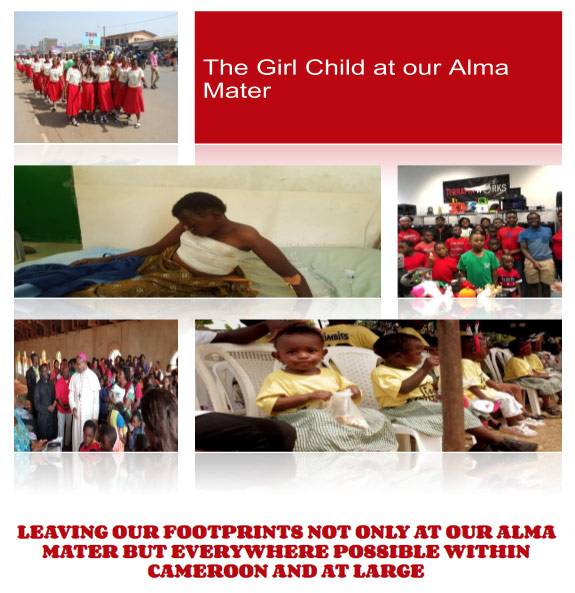 LESA-USA Inc. is an alumnus association and a beautiful sisterhood of Past Students of Our Lady of Lourdes Secondary School, Mankon, Cameroon. This association's main focus remains the Promotion of the Girl Child - A United Nations Millennial Goal.
We have opted to preserve, enhance and expand this legacy of
PROMOTING THE GIRL CHILD BY NOT LEAVING OUR FOOTPRINTS ON THE GIRL CHILD ONLY AT OUR ALMA MATER, OUR LADY OF LOURDES SECONDARY SCHOOL, MANKON, BUT EVERYWHERE POSSIBLE WITHIN THE COMMUNITY OF CAMEROON AND AT LARGE.
So, every year we continue to choose projects that enhance the health, social, economic, and educational well-being of the local, national and international communities. Promoting the Girl Child remains the heart of LESA-USA. However, with each year, we are ecstatic to share that the size and scope of projects we are blessed to provide our local and international communities with have grown and significantly improve the quality of life for all.
LESA PROJECT HIGHLIGHTS AND ACCOMPLISHMENTS
2018
LESA USA Inc. contributed $2,000.00 to a mutilated lady in Cameroon for her health and wellness
LESA USA Inc. contributed $1,000.00 through LESA DC to a mutilated lady in Cameroon for her wellness and health
2017
LESA USA Inc. contributed $825 through LESA DC to Generosity Global in participation with "Selfless Saturday", where 250 orphans were fed in Kumba, Cameroon on December 16, 2017.
LESA USA Inc. through LESA Georgia contributed huge bags and boxes of food to assist the Quinn House in Gwinett County, one of Georgia's food banks, on December 30, 2017.
2016
LESA USA Inc. contributed $5,000.00 for life saving Chemotherapy treatment for a Lourdes student diagnosed with leukemia in Cameroon and treated in the USA.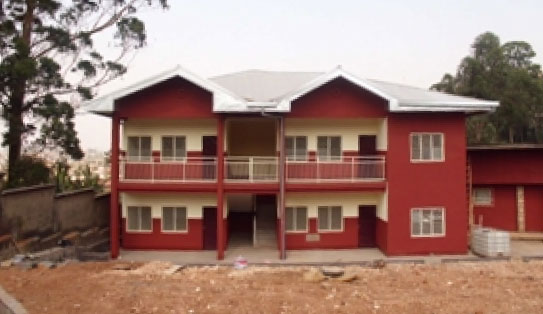 Staff Quarters
In the 2010/2011 through 2013/2014 academic years, the best students in the country was from Our Lady of Lourdes College Mankon, Bamenda, evident by test scores in the GCE results.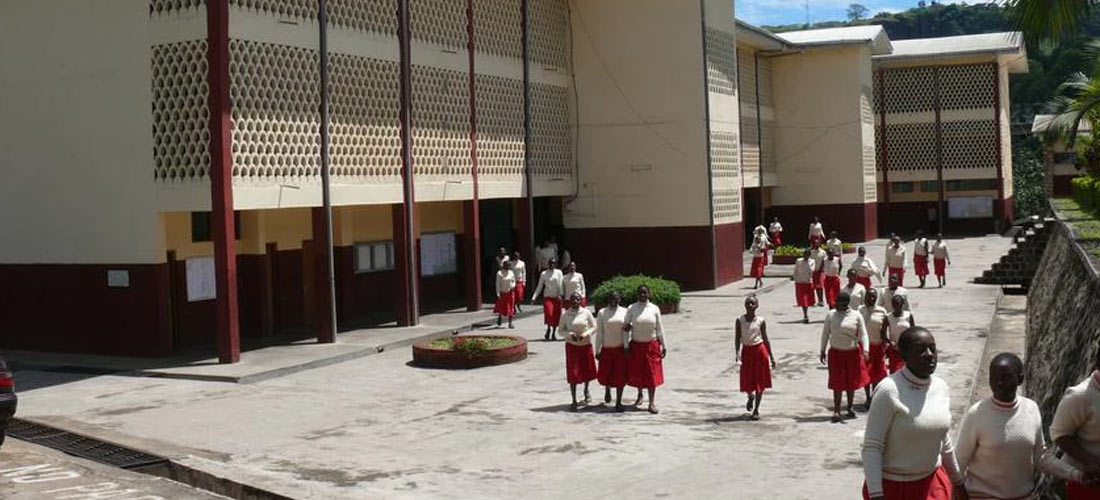 Other Projects
School Bus/Transportation

Maintenance of the LESA-USA Water Project

Mattresses for Students

Equipping the Infirmary with first aid supplies & medications

Computers for the School's Computer Lab

Books for the school library

Replace desks and lockers in the classrooms.


Improve Sanitation
Water Project
The water project, was Aimed at creating a new and sustainable water supply system in our Alma Mata and estimated at about $200,000 was successfully completed through fundraising activities of LESA USA Inc.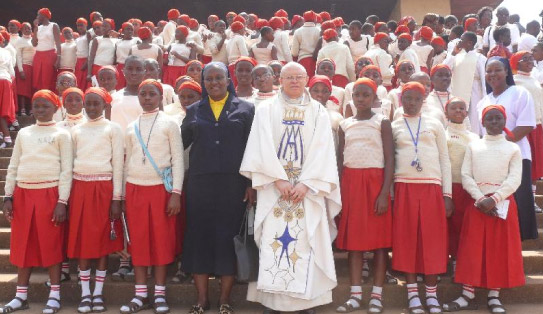 Scholarship
Lesa Usa's Scholarship Fund Aims To Maximize The Educational Opportunities For Girls And Skills That Form The Foundation For Life-long Learning And Professional Success.
LESA USA's SCHOLARSHIP FUND AIMS TO
MAXIMIZE THE EDUCATIONAL
OPPORTUNITIES FOR GIRLS
And Skills That Form The Foundation For
Life-long Learning And Professional Success.