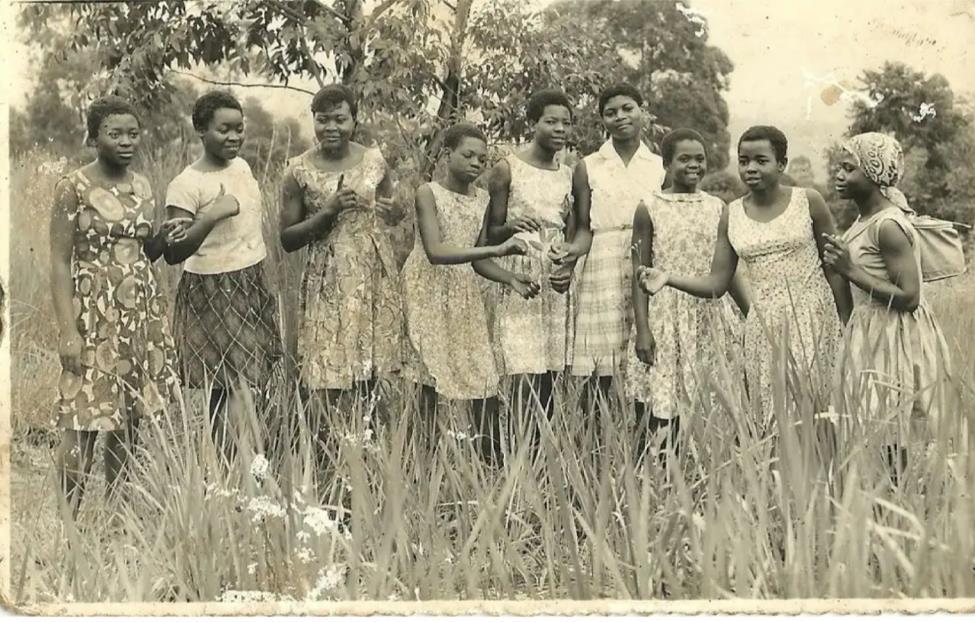 A HISTORY OF OUR LADY OF LOURDES SECONDARY SCHOOL
Educating the Girl Child. 
Our Lady of Lourdes Secondary School, Mankon Bamenda Cameroon was founded at a time when it was considered rather odd to educate the girl child; and parents saw their daughters only as "articles of trade", and therefore a waste of time and money educating them.
Rev. Father Mathew Nabben RIP got the inspiration to reverse this prevailing social trend. He was convinced that to educate a woman will enable her to perform her duties as wife and mother better, thus making for a more solid nation building. At the time, Father Nabben was Parish Priest for St. Joseph's Parish, Mankon. The number of girls in his parish was growing rapidly and he saw a great need for a girls' school for the Parish. To make sure his inspiration was in line with the will of God, he went on pilgrimages to France to make his petition to Our Lady of Lourdes.
Our Lady interceded for him and the first block of the school was built. Upon completion of the building in 1963, he then proceeded to ask Bishop Peeters' (then Catholic Bishop of West Cameroon) permission to open the school. This request was met with some objection from the education authorities who told Father Nabben that what Cameroonians needed was a Secondary school, not a primary school. With this, Bishop Peeters then applied to the Government for an authorization to open a secondary school.
This was well received and given full approval with some backing from Dr. J.N. Foncha, then Prime Minister of West Cameroon. St. Joseph's Parish generously donated a building and the establishment was named and entrusted into the care of Our Lady of Lourdes. On the 15th of October1963, its doors were opened to the first 35 girls.
Our Lady of Lourdes then joined Saker Baptist College and Queen of the Rosary Secondary School Okoyong, as the only girls' secondary schools in Cameroon. Bishop Peeters invited the Holy Rosary Sisters to come and administer the new school. On October 12th, 1963, these Pioneer Sisters arrived and had as objectives to:
Educate students to meet and attain Christian and Civic responsibilities.

Inculcate the virtues of honesty, integrity, self-discipline and hard work into the students, hence preparing them for their roles as model Christian women leaders, wives and mothers in a Cameroon of the future.
Today, Our Lady of Lourdes Secondary School is proud to say that it has accomplished all these goals and more. Its students and graduates have not only set records in educational circles but also in social, cultural and religious arenas. We continue to strive for the best and keep the banner flying high for Our Lady of Lourdes, our Patron.
LESA-USA, Inc.'s SCHOLARSHIP FUND AIMS TO
MAXIMIZE THE EDUCATIONAL
OPPORTUNITIES FOR GIRLS
And Skills That Form The Foundation For
Life-long Learning And Professional Success.