No matter how much we do; or how much we accomplish, one thing remains for certain, OUR OUTREACH; OUR EFFORTS would only go so far but for the help of individuals such as yourself. We exist because of your generosity …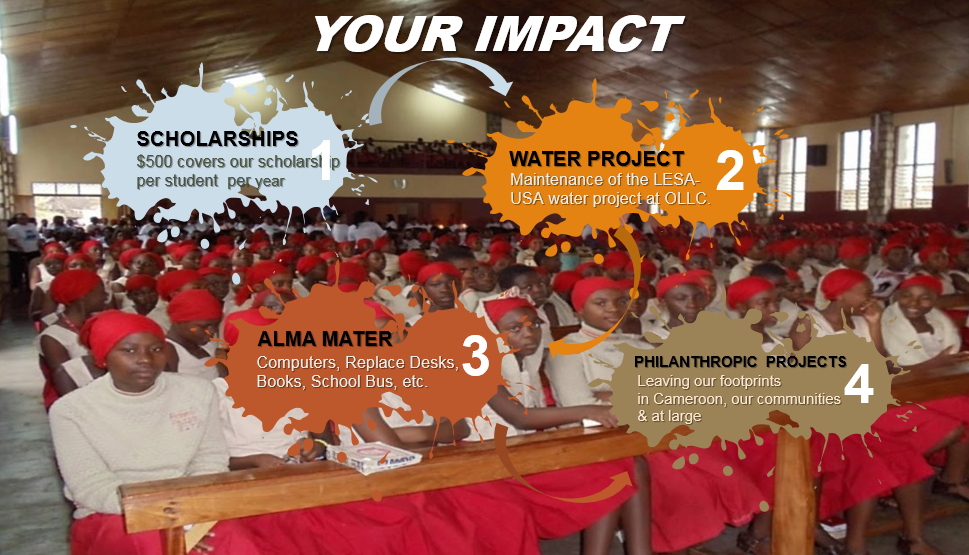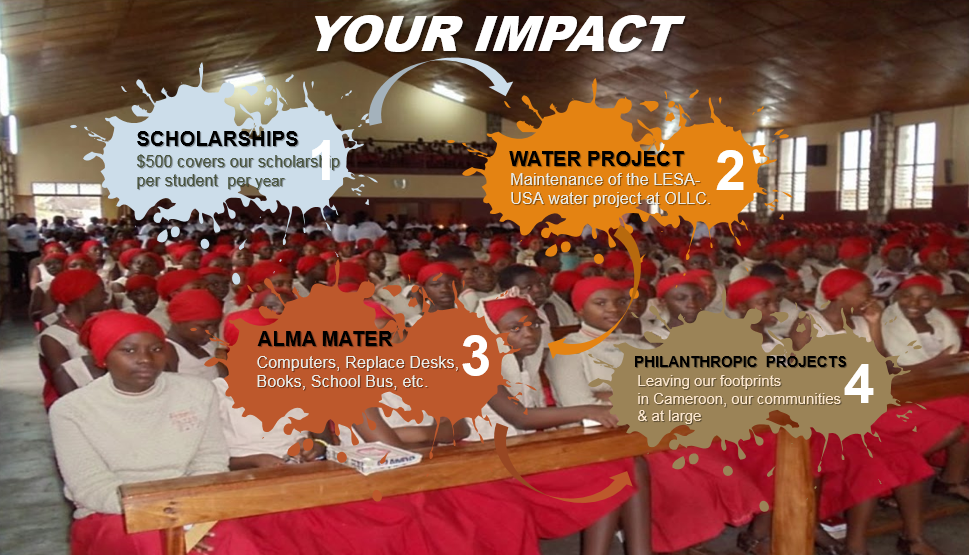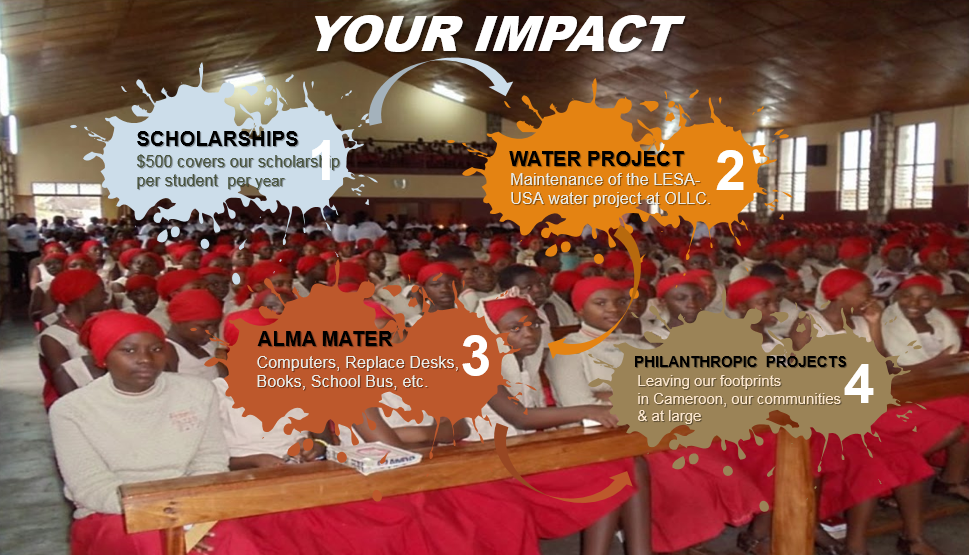 MAKE A DONATION TODAY AND LETS TOGETHER TRANSFORM THE LIVES OF WOMEN & YOUNG LADIES WORLDWIDE … AND WHILE AT IT, MOVE SOME MOUNTAINS TOGETHER.
Your generous donations provide us with the funds necessary to meet the NEEDS of those less fortunate. Your gift, gives hope, saves lives, and heals communities.
WE SAY THANK YOU.
We are blessed and forever grateful for your donation.
To Make a Financial Donation
Donate ONLINE, or send a check (Payable to LESA-USA Inc.) to our headquarters at 11209 Snowden Pond Road, Laurel, MD 20708
LESA-USA, Inc.'s SCHOLARSHIP FUND AIMS TO
MAXIMIZE THE EDUCATIONAL
OPPORTUNITIES FOR GIRLS
And Skills That Form The Foundation For
Life-long Learning And Professional Success.