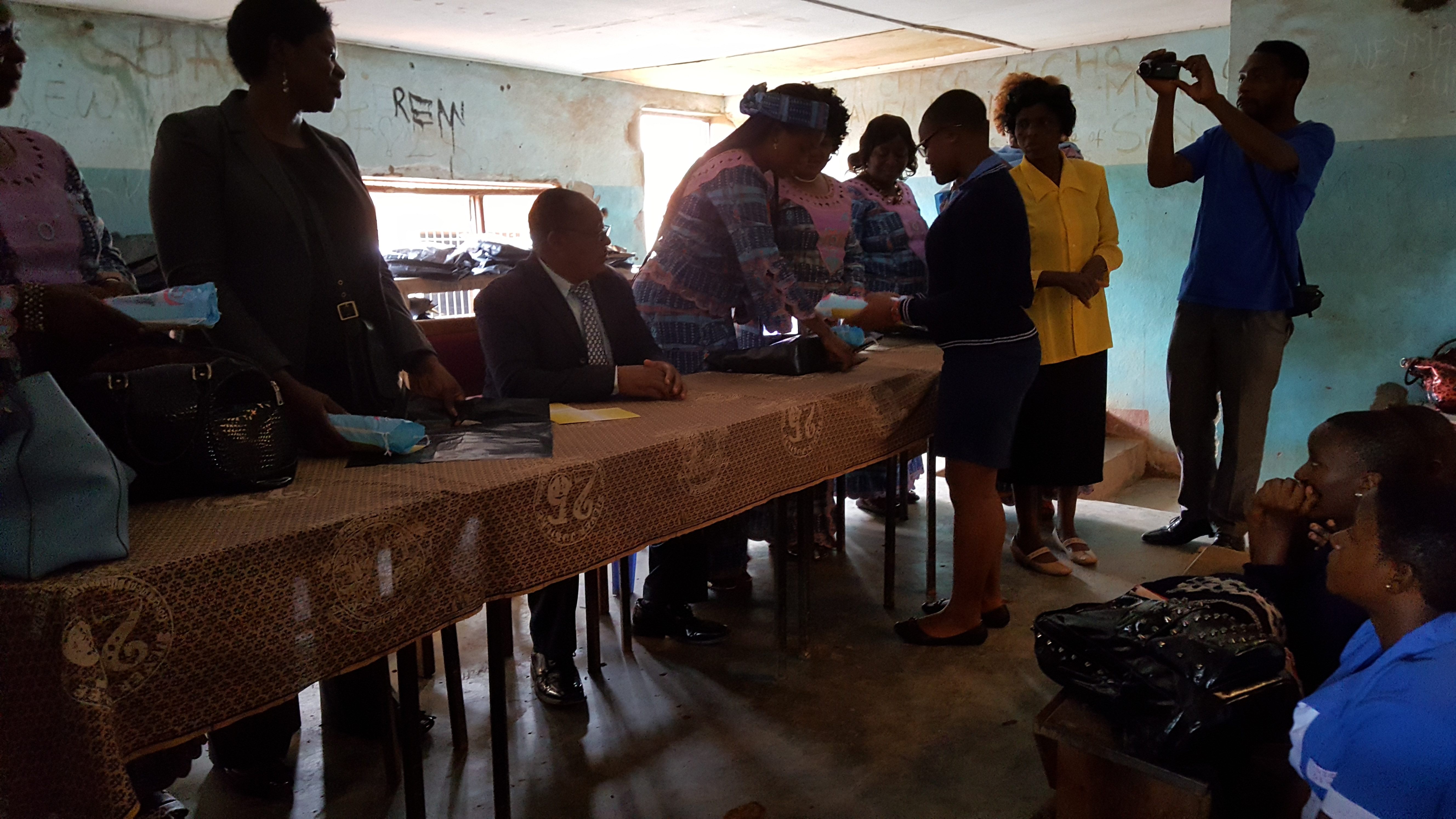 September 02, 2016: It's believed that in Cameroon, many girls miss an average of 4 days of school each month, simply because they get their periods. That's nearly a week of school, or 20% of a school month. Less than 50% of girls attend primary school, and even less go on to attend secondary school. Improving education and employment opportunities is the most sustainable way to accomplish women's empowerment and gender equity. This in turn is a necessity when it comes to global development and enhancing families to break the cycle of poverty. Yet, if periods remain unaddressed because they are a taboo topic, they can form a major obstacle for women's growth and empowerment.'
This year, LESA-USA chose to impact the Promotion of the Girl child by donating 1,992 packets of Sanitary Pads to 3 Schools in Cameroon, as part of our 2016 Humanitarian and Charity Drive. We selected this drive-in collaboration of the International Menstrual Hygiene Day Celebration of May 28.
The goal of donating these sanitary pads were to:
Help keep the Girl Child in school and reduce absentee rates thereby improving literacy rates
Help curb poverty by improving lives
Help improve health education by improving early detection and prompt treatment of common illness
Teach the Girl Child to be aware, conscious, empowered, motivated and ready to take control of their future
We sincerely acknowledge the Co-Sponsorship and Collaboration of Lawyer Mrs. Bernice Nkwain Mengot in Yaoundé, Cameroon, and the three Advocates who fought hard in persuading us of the vital impact this drive will have on these selected schools. Here are the three selected schools and the respective Advocates for 2016 Drive:
Government Bilingual High School, Bamenda – Mr. Peter Suhnfor (Advocate)
Government High School, Buea-Rural Bokova – Madam Comfort Alice Ngamkong (Advocate)
Baptist High School, Bamenda – Mr. Derek Tingem (Advocate)
We remain steadfast in love and service to humanity in our communities and our hope is that this humble drive met the purpose to which it was birthed for.